Against all odds
From six rubber balls to soccer supremacy, Capilano University's first athletics director recalls how the athletics program grew.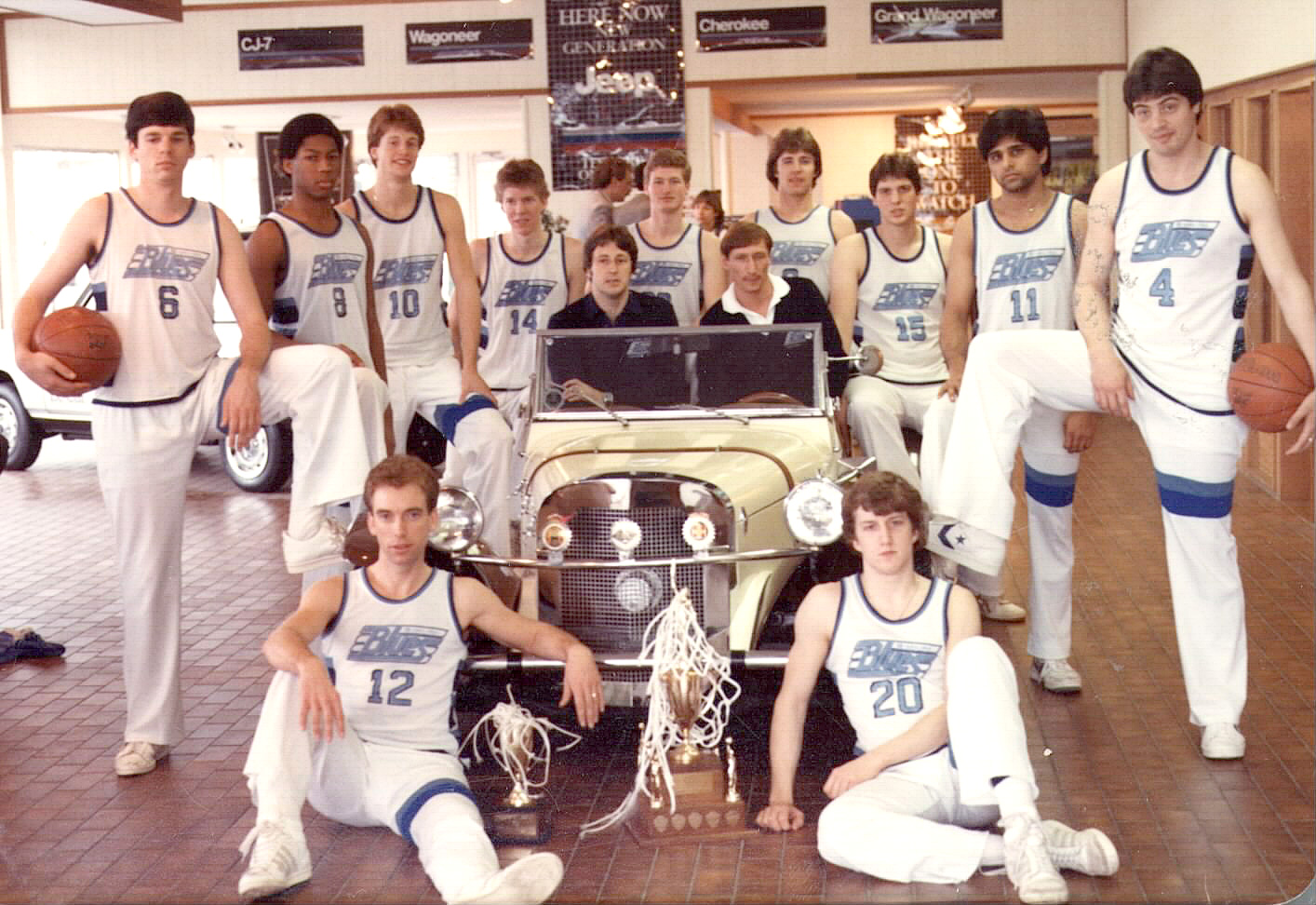 Neil Chester couldn't believe what the dean of student services showed him when Chester was hired to be Capilano University's first athletic director in 1973.
"There was a wooden cupboard that had about six rubber balls in it, and that was our athletic program," says Chester, who'd previously worked in athletics at the University of Saskatchewan.
There were no basketballs, no soccer balls and there were no facilities on campus where teams could practice.
Chester persevered.
"We just took a look at where we thought we could succeed early and then built everything from there," he says.
Cap focused on developing sports that already produced strong interest and strong athletes on the North Shore to ease recruitment from feeder schools.
He dubbed the teams the Blues after Capilano then-College's brand colours.
In the beginning, there was men's basketball, soccer and rugby.
Women's teams played volleyball, badminton and curled.
"Recruiting was a bit of an effort, to try and get athletes coming out of high school to be interested to going to a place that didn't even have any practice facilities," says Chester. "But, interestingly enough, over time, the program became very successful. We produced a lot of winning teams and ended up with a fairly good reputation among high school students who were looking for a place to extend their education and play whatever their sport was."
The Blues have taken home numerous provincial and national titles, coach of the year, athlete of the year, Canadian Collegiate Athletic Association (CCAA) all-Canadian distinctions and aggregate championships since 1974. In 1999, the CCAA awarded Cap its Soccer Supremacy Award, which was presented to the CCAA's most successful men's and women's soccer program over 25 years.
Chester coached the men's basketball team for 20 years and recalls one of the pinnacles of his career: "We, without a gymnasium, in 1984, went to a national championship and were 30 seconds away from winning it all."