Please join us for the Alumni Homecoming at Sechelt, celebrating 50 years of Capilano University. This event is designed for alumni and Sechelt community members to reconnect with friends and CapU in celebration of our 50th anniversary. Live music, snacks, and beverages will be available for your enjoyment.
The evening will culminate with a special champagne toast from CapU President, Paul Dangerfield, and Alumni Association Chair Farhan Mohamed, as they reflect on CapU's past 50 years and share their aspirations for the next 50 years to come.
The first 15 alumni will receive a commemorative 50th anniversary champagne flute set.
DATE & TIME
Saturday, March 23 2019 | 2 to 5 p.m.
Program kick-off & champagne toast at 4 p.m.
Legacy of Alumni at CapU
For 50 years, CapU has produced graduates who are making significant contributions to the communities where they live and work. From the 784 students that began in 1968 to our most recent class of graduates, we are proud of your success.
As a CapU graduate, we encourage you to join other alumni as part of the Capilano Unversity Alumni Association (CUAA). The Association works in partnership with CapU to ensure alumni perspectives contribute to the University's mission. Together, we create experiences, programs and fun.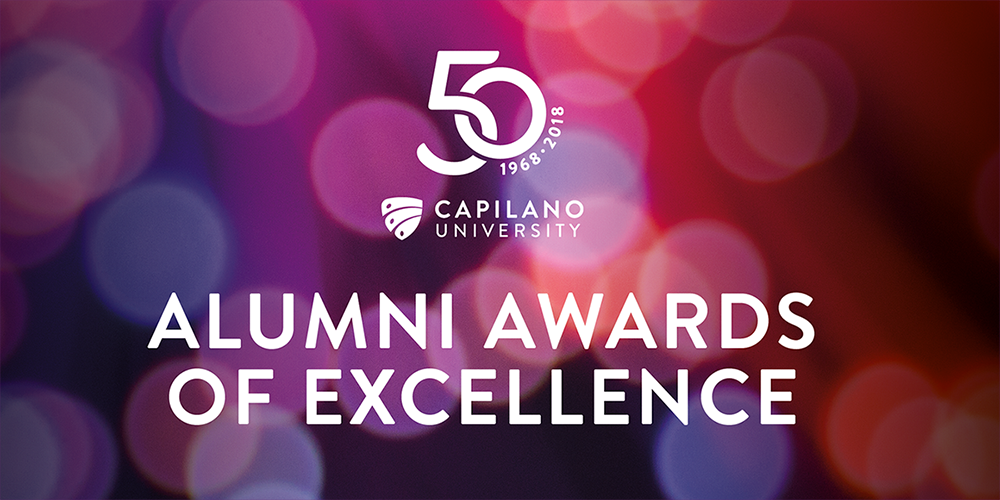 What a night! Capilano University (CapU) and the Capilano University Alumni Association (CUAA) were pleased to present a special anniversary edition of the
Alumni Awards of Excellence!
At the heart of this event, we celebrate the achievements of five alumni:
We'd love to keep you in the loop, so if you haven't heard from us in a while, please update your contact information. We will provide you with news and information on alumni-focused activities and events taking place over the anniversary year.
Mark your calendars for our 2018-19 anniversary celebrations and check out stories of your fellow alumni.
We'd like to hear from you, please email us at alumni@capilanou.ca or call us at 604 984 4983.
var max = document.getElementsByClassName("pioneers"); max[0].innerHTML = '';
Stay in Touch
A call to all CapU contacts to update your information. We want to keep you posted on activities, events and stories.