February 28, 2018
The community approved a college on the North Shore 50 years ago
Community captains, committees and a White Spot parking lot led to the establishment Capilano University.
March 7, 2018 marks 50 years since a plebiscite passed to establish a college on the North Shore. The proposed college would cost taxpayers in West Vancouver and North Vancouver $7 a year on a home valued at $25,000(!); in the Sechelt and Howe Sound areas, it was approximately $4 a year.
e-Bulletin
You're an important part of the CapU community and we want to keep you up to date on our 50th anniversary.
Sign up to receive our e-bulletin and learn more about the activities and events we have planned.
July 10, 2018
CapU50 bulletin: Our roots, our journey, our future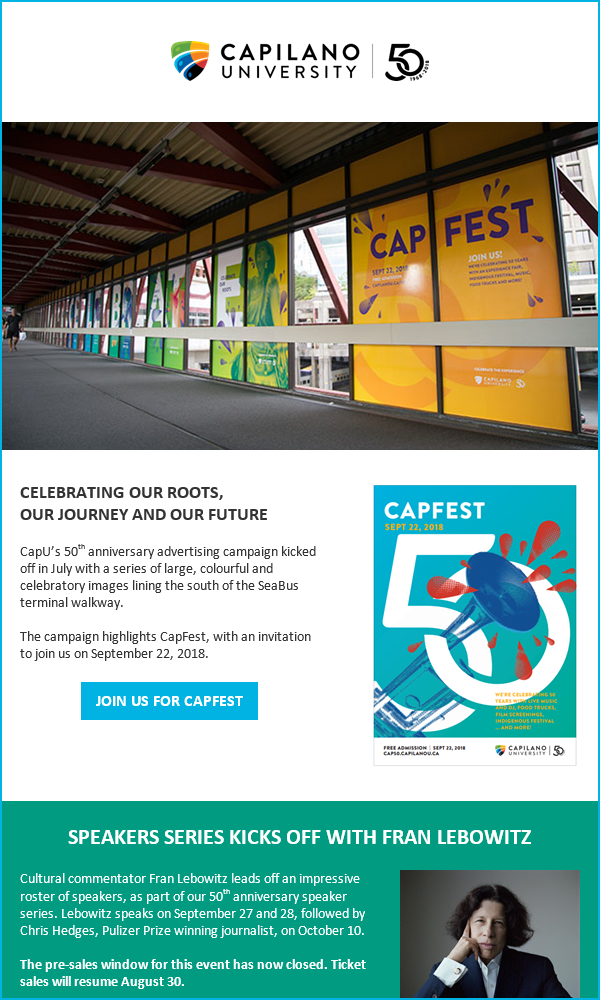 May 3, 2018
CapU50 bulletin: A sneak peek at CapFest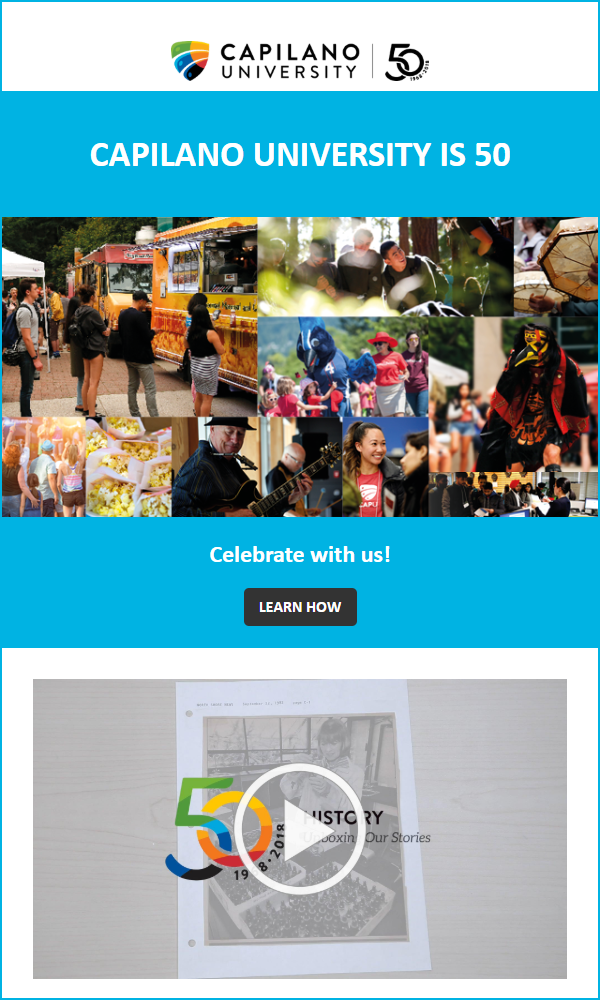 March 7, 2018
We're 50! Celebrate with us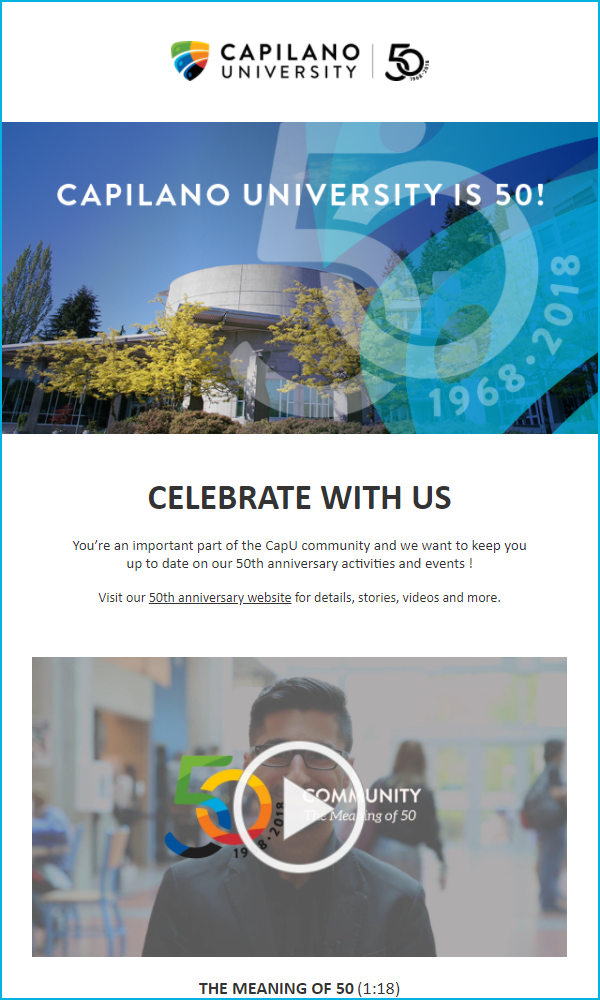 Stay in Touch
A call to all CapU contacts to update your information. We want to keep you posted on activities, events and stories.