Employee Recognition Awards
Celebrate the Experience
Capilano University is pleased to present a special anniversary edition of the Employee Recognition Awards. To mark our 50th year, each award recipient exemplifies one of the five elements of our brand essence: Luminous, Enduring, Confident, Creative and Unified.
Thank you for joining us to mark this important milestone in our history!
Thomas Flower
Instructor, Biology
As a biology instructor, Thomas has made amazing contributions to our whole community. He worked an overload of 10 sections, teaching and developing six biology courses, as well as leading multiple tutorials for Liberal Studies students.
He is esteemed by students and peers alike for his indomitably positive attitude and infectious energy. As well as his demanding teaching schedule, Tom piloted a 'bio coach' peer tutoring program, and has helped students maneuver past graduation and beyond. Tom has coordinated and presented for the EarthWorks initiative. He is involved in the CapU 50 Trail, a speaker for ChatLive and an active member of the Senate Academic Planning and Program Review Committee. He also assisted in the development of the new Bachelor of Science proposed by the School of Science, Technology, Engineering and Mathematics.
He actively facilitates research here at CapU, published three manuscripts in 2018, and joined the Research Ethics Board, helping develop a policy for research on non-human animals. Tom's contributions extend beyond the walls of the classroom and help shape the future of this institution.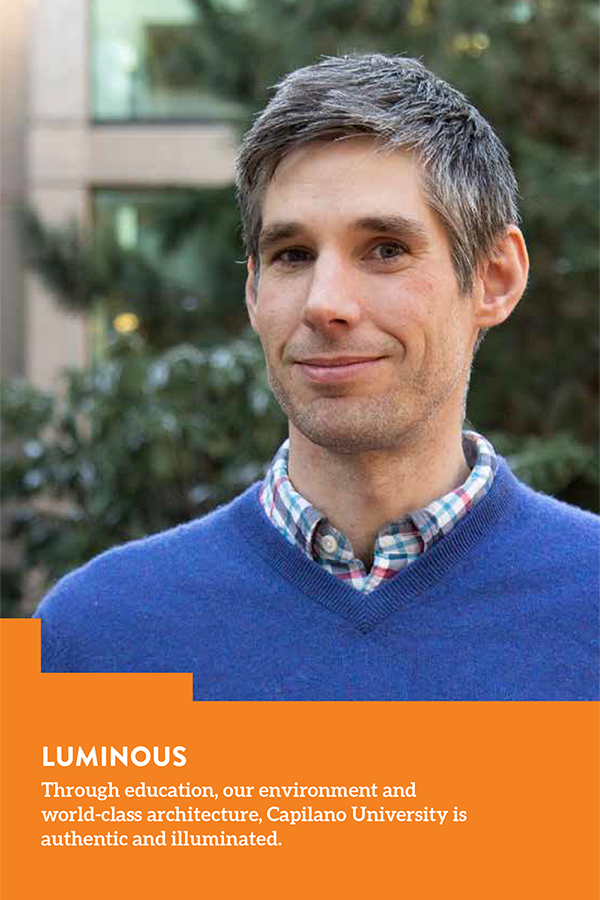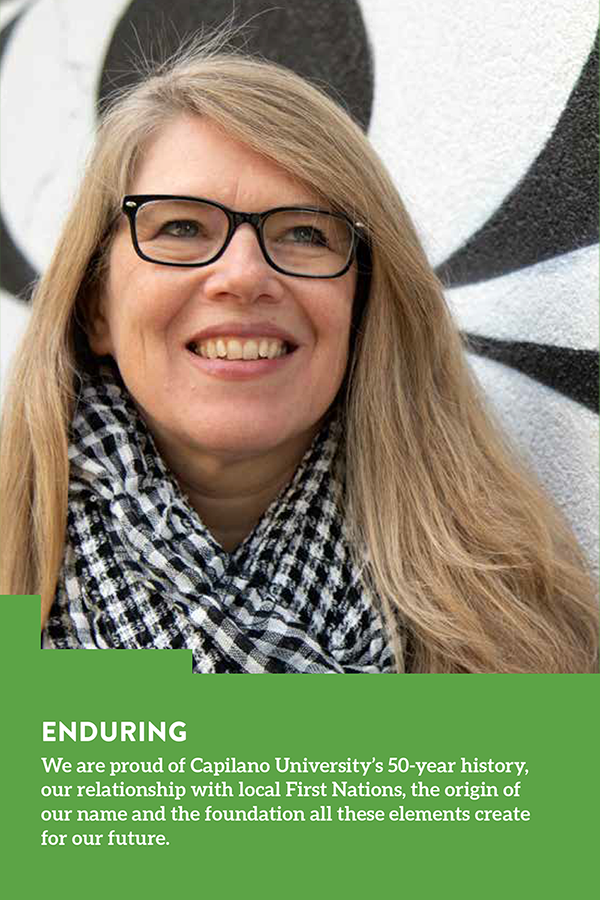 Kats Klein
Classroom Support Technician
Recently formalizing her official Métis citizenship, Kats is an Indigenous rights advocate, participating in Indigenous teachings with Elders, students and employees, and a regular visitor to the Kéxwusm-áyakn Student Centre. She volunteers during Truth and Reconciliation Week, CapU parades and events on and off campus.
Kats and her family fostered marginalized and at-risk youth in the community for 10 years. Many Indigenous children from the North Shore were the recipients of Kats' care and generosity through critical ages and periods of their lives when the risk was very high. This commitment made a positive impact on many lives, providing food and shelter and building strong, mentoring relationships that flourish to this day.
A CapU alum, Kats was the youngest ever recipient of an entrance scholarship to the Media Resources program here at Capilano College in 1981. An employee since 2001, she has embraced every position with passion, enthusiasm, positivity, cheerfulness and dedication. She inspires those around her, exhibits thoughtfulness and selflessness, and gives her heart and soul to everything she does.
Debbie Jamison
Instructor, Legal Studies
Deb's drive, energy and resourcefulness are infectious and seen through her many activities around the community. An elected senator since 2015, she sits on numerous committees and is a member of the Capilano University Alumni Association Board of Directors and the Governance Committee of the Alumni Association, and serves as immigration liaison for the University.
During her 14 years in the School of Legal Studies, Deb has helped CapU build some of the most successful programs in Western Canada. Deb's dedication was recognized when she received a CapU Alumni Award of Excellence for empowering learning in 2013.
Deb's impact expands beyond CapU. In 2010, she wrote the B.C. Guide to Civil Litigation, a foundational guide for civil litigation across B.C., which she updates three times annually. These examples are only the tip of the iceberg as Deb constantly goes above and beyond to answer the call of duty. Her nominator stated it best, saying "she somehow, expending all this energy, manages to do it all with efficiency, modesty and a sense of humour."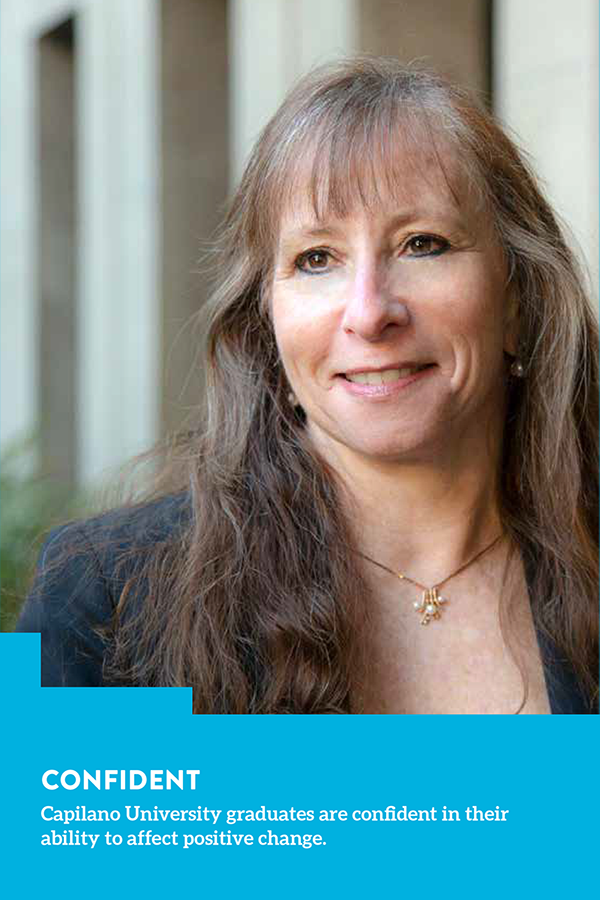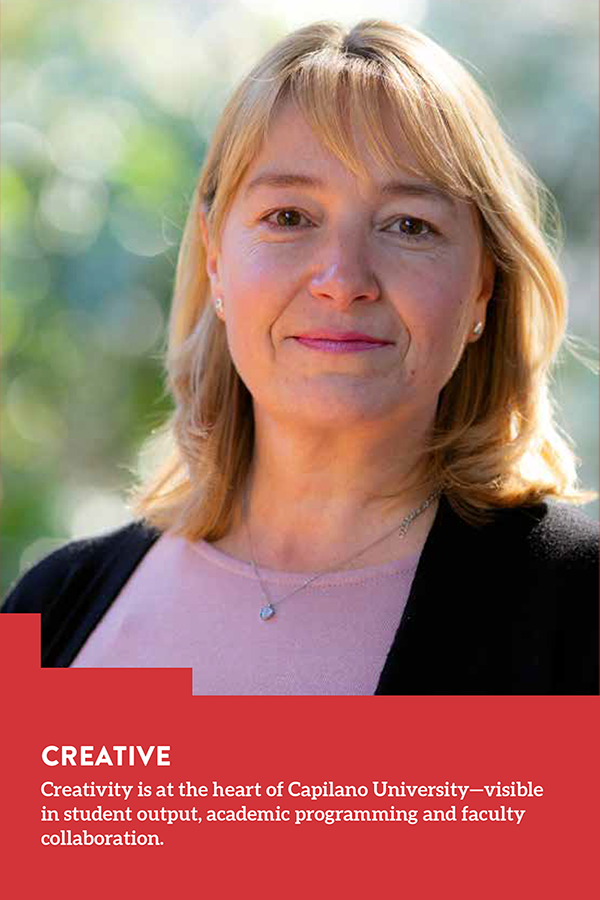 Louise Allison
Human Resources Advisor
There is no problem too small or project too big — Louise treats each with equal importance. In everything she does, she finds a way to accomplish and shine. Louise is supportive, compassionate, kind, encouraging, positive and genuine.
She is involved in almost every employee and student event on campus and is a committee member on the 50th anniversary working group. Louise is invited to participate in almost every committee on campus because she is a creative contributing member and sees projects to completion, all on top of her regular job duties.
Louise founded and continues to chair the Employee Wellness Committee, creating immeasurable positive impact to the wellbeing of Capilano University employees. This is done off the side of her desk with no budget but with the full support of the community because they believe in her. The well-being of our campus community is paramount in Louise's efforts as she continues to spearhead partnerships internally and externally to improve employee health, well-being and engagement. Thinking of everything and everyone before her own needs and inspiring those around her to be their best selves, Louise has a heart of gold.
Ts'zil Learning Centre
Mount Currie
The faculty team at Ts'zil Learning Centre see the potential in everyone. The original Ts'zil Learning Centre started back in the 1990s when the Lil'wat Nation asked the University to provide adult education and vocational training for the community. Teaching out of old donated portables with second-hand furniture, the team increased participation from less than 20 people to more than 250 community members pursuing academic post-secondary courses or employment and industry skills training. Giving attention to every individual's needs through one-on-one tutoring, transportation assistance, reaching out to absentees, organizing and participating in birthdays, funerals, cultural and physical activities, they play a key role in bringing the community together. Each faculty member is an important contributor, whether they are a traditional knowledge keeper and teacher, writer of grant proposals, securer of critical programs and resources, or a creator of community outreach to bridge crucial relationship and resource gaps. Each one is irreplaceable and has been essential in the success of the Ts'zil Learning Centre and the community it serves.