Tia Strachan was 31 and married with three kids when she enrolled in a special two-semester General Studies Program at Capilano then-College in 1971.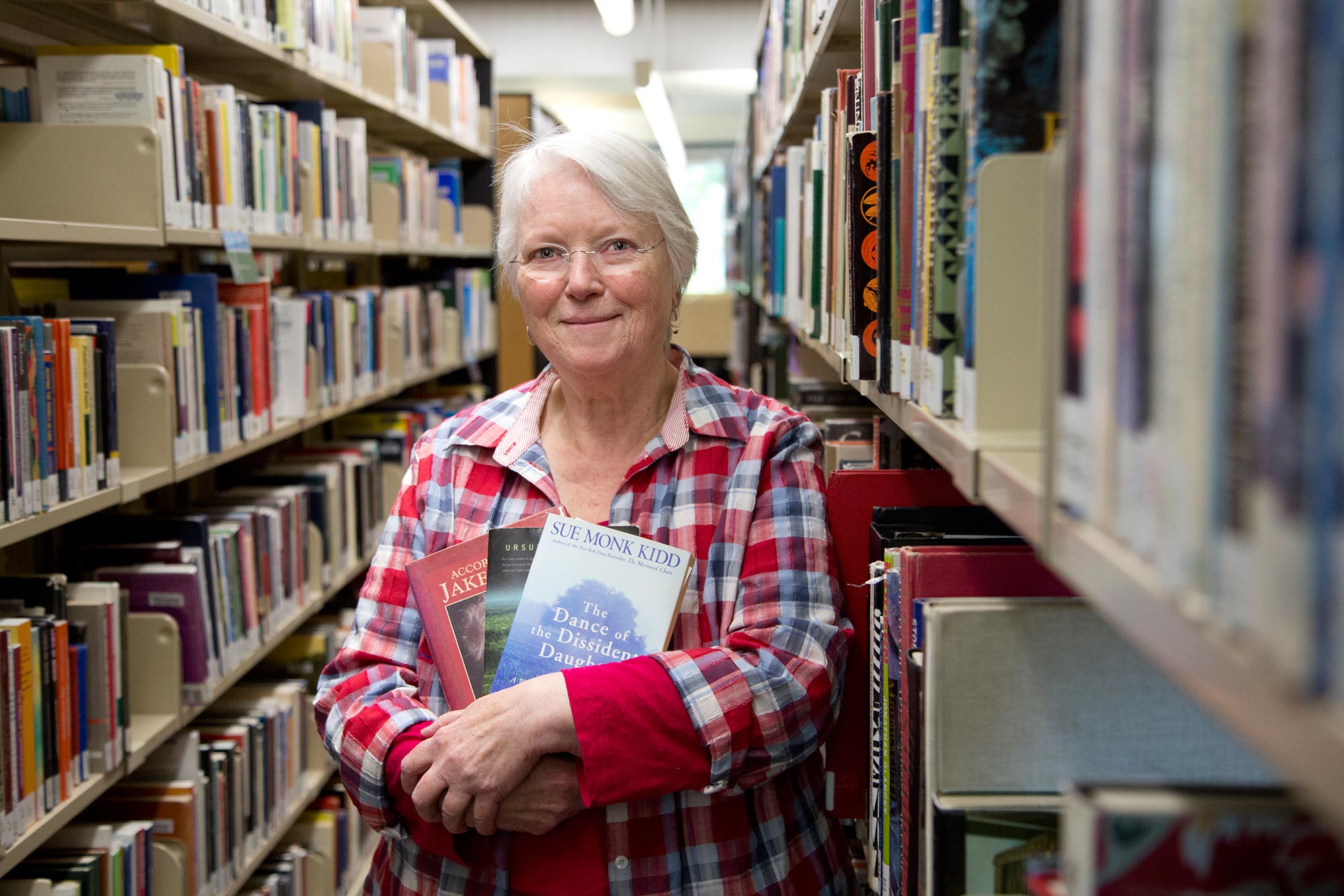 Photo of Tia Strachan, photo credit: Tae Hoon Kim
She had just landed a lucrative job in the movies so she felt "really torn" between earning a generous salary and pursuing her longstanding dreams. "I had been wanting to go back to school for years. I had always regretted not having gone to high school, thinking all along that I had to have at least my Grade 12 before the College would touch me. I never knew such a thing as a mature student existed," she is quoted as saying in a Capilano College press release in the spring of 1972. Strachan didn't complete high school after she married at the age of 17. But her husband, Mike, was supportive of her enrolling in college even though their children were ages 9, 12 and 13. The highlight of her college career was learning how to conduct research. "I got to write excellent papers on which I got double As," she says, adding, "I wrote a really excellent paper on the history of the bra."
Doing so was an uplifting experience. "It's a good memory because I found out all these neat things about the history of the bra and I made the acquaintance of some really wonderful people at the library downtown and I learned how to do research, which I still enjoy doing to this day," Strachan says. The downtown library where she devoted so many hours sat at the corner of Robson and Burrard, where Victoria's Secret sells a vast array of bras today. "Which is really ironic, isn't it," she says. It wasn't just an enjoyment of research that Strachan discovered at Capilano University. Furthering her education also got Strachan hooked on reading.
"Before that I was not a reader but after that, I was, which is great!"