Bookstore as a living lab
As a young person just starting out in the workforce, it can be challenging to land a job if you don't have experience, and difficult to gain experience without a job—even more so, if you have a learning disability.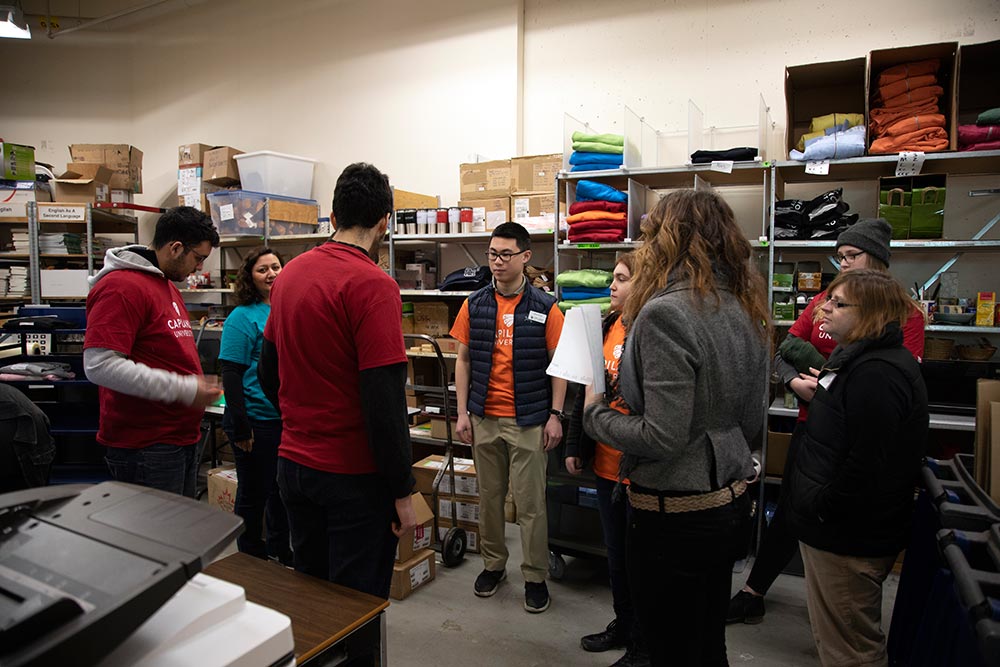 That's where Capilano University's Education and Employment Access (EEA) program comes in. Students with learning challenges such as Autism or Attention Deficit Hyperactivity Disorder (ADHD) get the support they need to transition to post-secondary and gain work experience on a six-week practicum in an industry of interest.
"The biggest thing we see is increased confidence," says instructor, Alison Hale. "Students find their feet here, build friendships and leave with practical skills and experience, and connections in the industry."
This spring, EEA students interested in working in retail had the opportunity to gain cash-handling experience in the CapU Bookstore before heading out on their work practicum—an invaluable experience given many employers are reluctant to train practicum students on cash as they're liable for errors.
Bookstore manager, Brian Ball, was happy to help out. He sees the University as a living lab where students can experiment, try new things and gain experience. His team offered the students two days of hands-on training and real life experience dealing with customers.
"The team was fantastic," says Hale. "They broke things down in a really concrete way into easy steps, and many of the students were feeling pretty confident by the end of the training."
This made all the difference when the students started their work practicums, allowing them to move beyond the stock room to ringing up sales.
"I learned a new style of working a cash register," says EEA student, Anthony Thucydides. "The bookstore training helped me communicate better with customers and it also helped improve my computer skills."
For Hale, seeing her students discover a pathway they're excited about and make connections outside the program makes it all worthwhile.
"During high school, many of our students worked on things they aren't good at. We focus more on helping them capitalize on their strengths."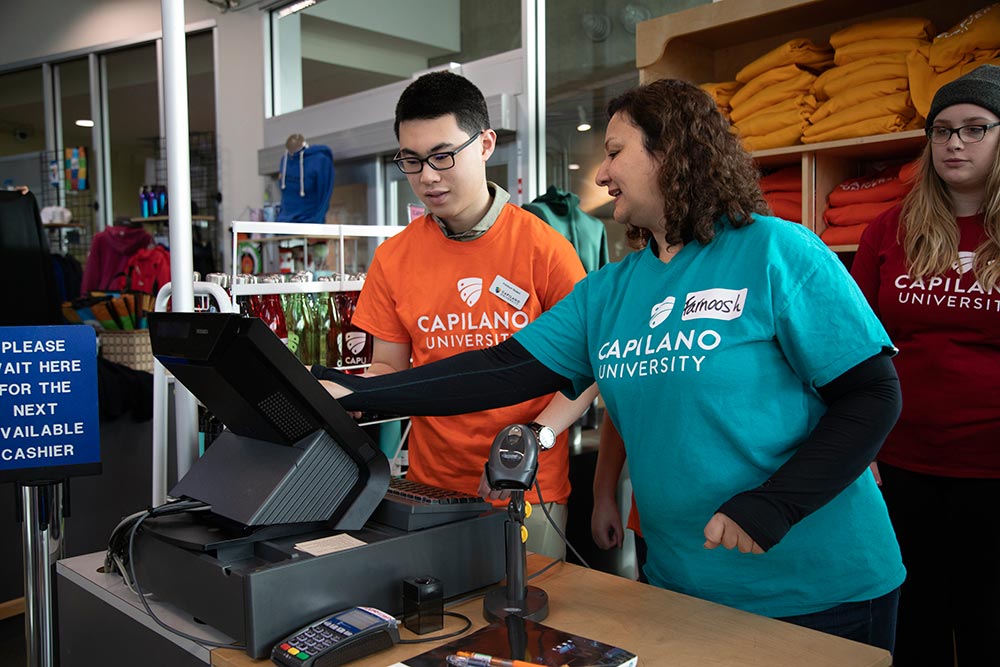 Written by: Shannon Colin
Photo credit: Tae Hoon Kim