"MASH IT! POUND IT! KNEAD IT!" says Maureen Strasdine's recipe for aggression cookies, which appears in the 1993 edition of Cap Cookery.
"The more you pound and knead, the better the final product."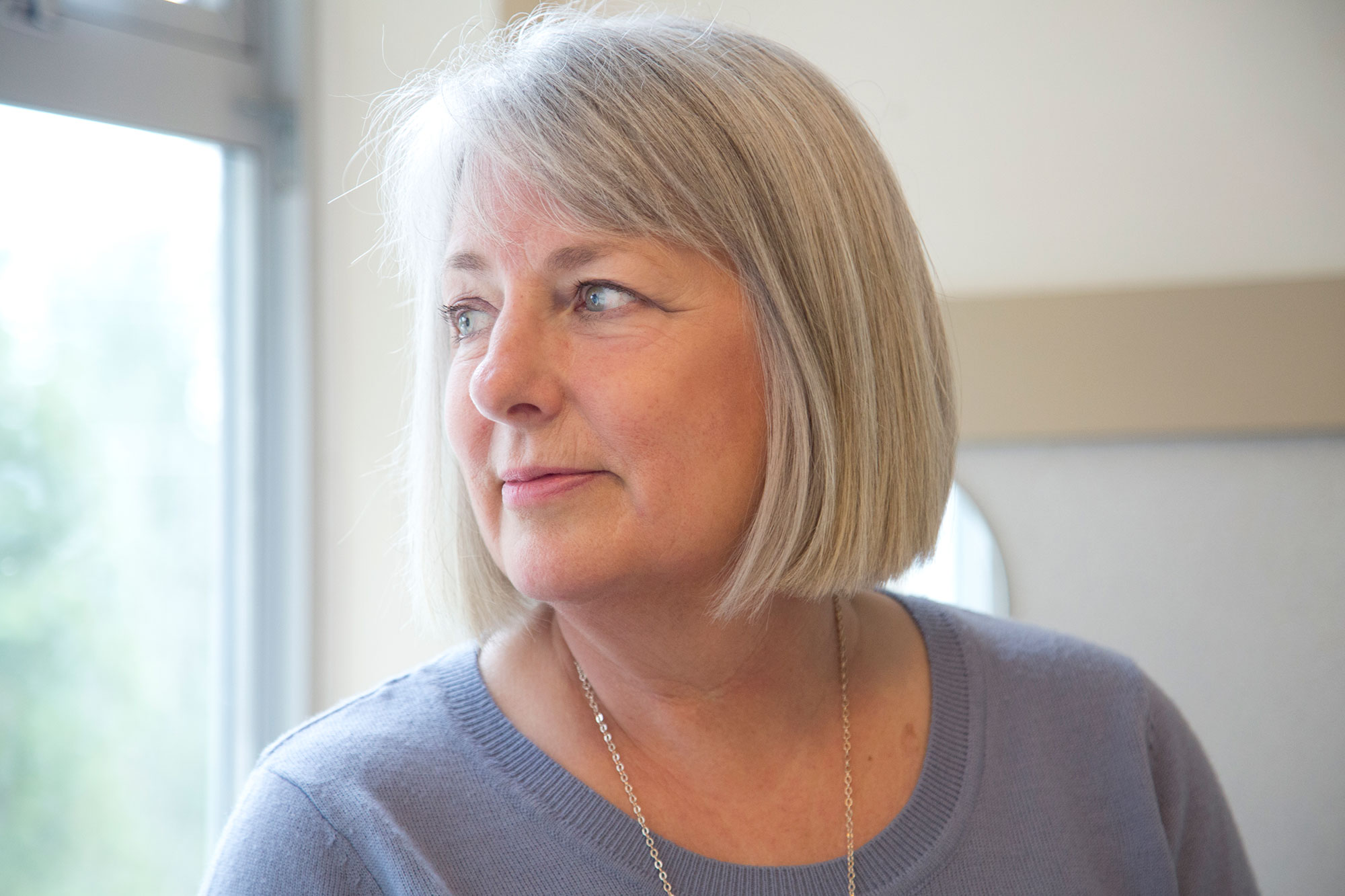 Photo credit: Tae Hoon Kim
The cookbook, which was sold in the CapU Bookstore for $5, was the mastermind of Lynda Goch, a longtime staff member who recently retired from the University to focus on her design business.
"I like to cook and I thought it would be a good fundraiser," says Goch, who created the cookbook to raise money for the United Way. "I always find that the best recipes come from this type of book because people share the tried-and-true dishes they're most proud of."
Cap Cookery offers an eclectic selection of recipes ranging from caviar mousse and wine margaritas to creamy beef pie and Uncle Crawford's bagels (apparently Crawford Kilian was known for his amazing bagels). Because Beaver Foods did the catering at both CapU and UBC, the book divulges the secret recipe for those delicious UBC cinnamon buns (no surprise, it's lots of margarine and sugar)!
The Children's Centre contributed a section, which includes recipes for mud puddle cake, easy no-drip popsicles, playdough and the famous aggression cookies.
Flipping through the book, what stands out is how the recipes reflect the tastes and trends of the early 1990s—from tuna pâté and the ultimate chicken wings to sweet & sour meatballs and chicken parmesan. Recipes like Denman Island chicken and Bowen Island carrot cake tell the story of CapU employees who may have commuted from the islands or had family cottages there.
If you can get your hands on a copy of this limited edition cookbook, you're lucky as it was only produced for one year. However, you may want to keep in mind the ominous editor's note: "Recipes have been edited for consistency; however, they have not been tested by the editor."
Written by: Shannon Colin