"These bands are going to totally light up the crowd," says Yats Palat, vice-president of student life for the Capilano Students' Union (CSU). "This will be a concert to remember, for sure."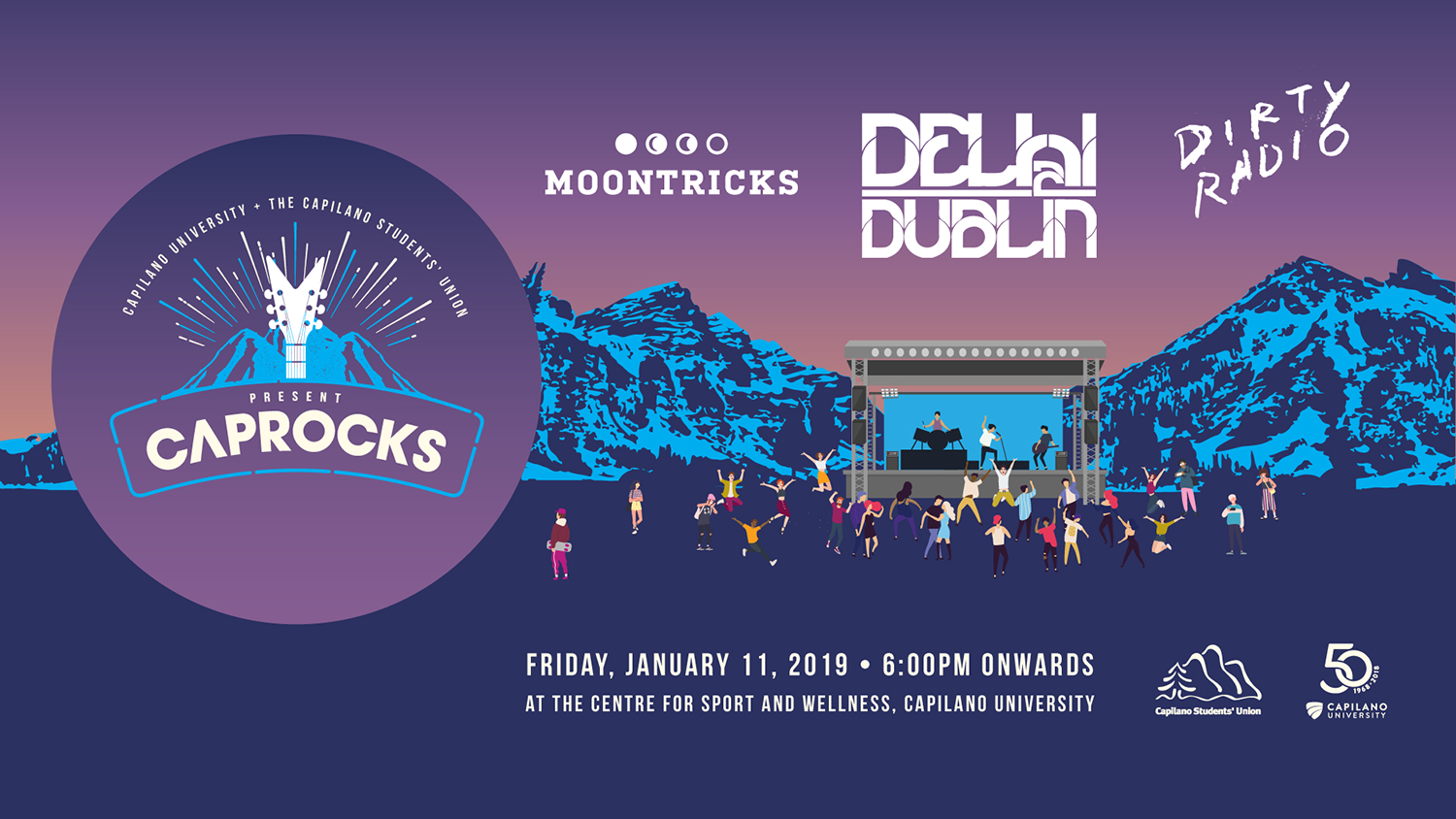 Co-hosted by the CSU and Capilano University, the CapRocks concert on Friday, January 11 kicks off the spring 2019 term and the second half of the University's 50th anniversary.
Headlining is Delhi 2 Dublin, an exciting Vancouver-based band that blends bhangra, electronic, Celtic fiddle and hip-hop into a unique brand of "sub-continental pop" that is guaranteed to get the crowd dancing. Also performing are Dirty Radio, a soul/R&B/electronica band and Moontricks, which offers a blend of folk, electronic, blues and soul.
The eclectic lineup evolved from an initial call out to students for band suggestions. Input was gathered via social media, feedback forms, informal chats and committees. Palat is really excited to bring this show to campus.
"We want to give back to students and show them that they are being celebrated at CapU," says Palat. "These big events have a huge impact because they build connections. You're here with friends, the bass is pumping, the energy is high and you feel part of the CapU community."
The concert takes place from 6 p.m. onwards in the Centre for Sport and Wellness and includes a licensed bar and delicious eats served up by local food trucks. Tickets for this all ages event are $10 for students/CapU employees and $15 for the general public and include one beverage.
Written by: Shannon Colin