The colourful light show inspired by the University's brand palette started with a bang, then built to a sparkling finale, as Juno-nominated Canadian indie artists, Hey Ocean! entertained the enthusiastic crowd at CapFest, Capilano University's 50th anniversary celebration on September 22, 2018.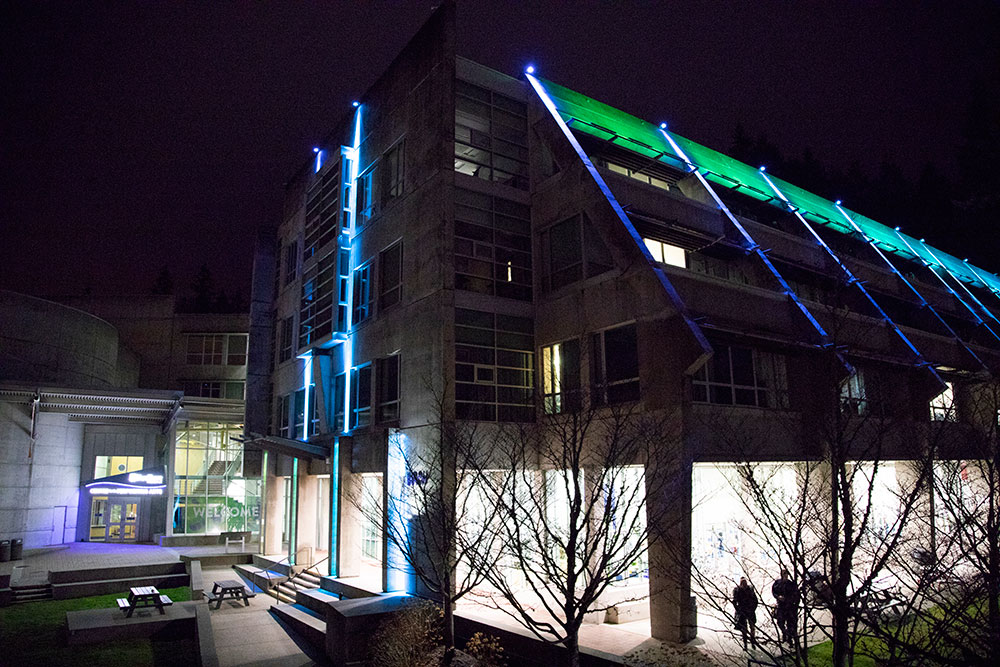 "It was a proud moment," says facilities manager, Roberto Carlos. Lighting up the Birch Building was the brainchild of Carlos and his team. They submitted the idea, along with a few others, to the University's Great Ideas fund and were thrilled when it got the green light.
"Crossing the bridge in the early morning, I always knew CapU was there, but it was dark," says Carlos. "The idea of the University being a beacon for education really resonated with me."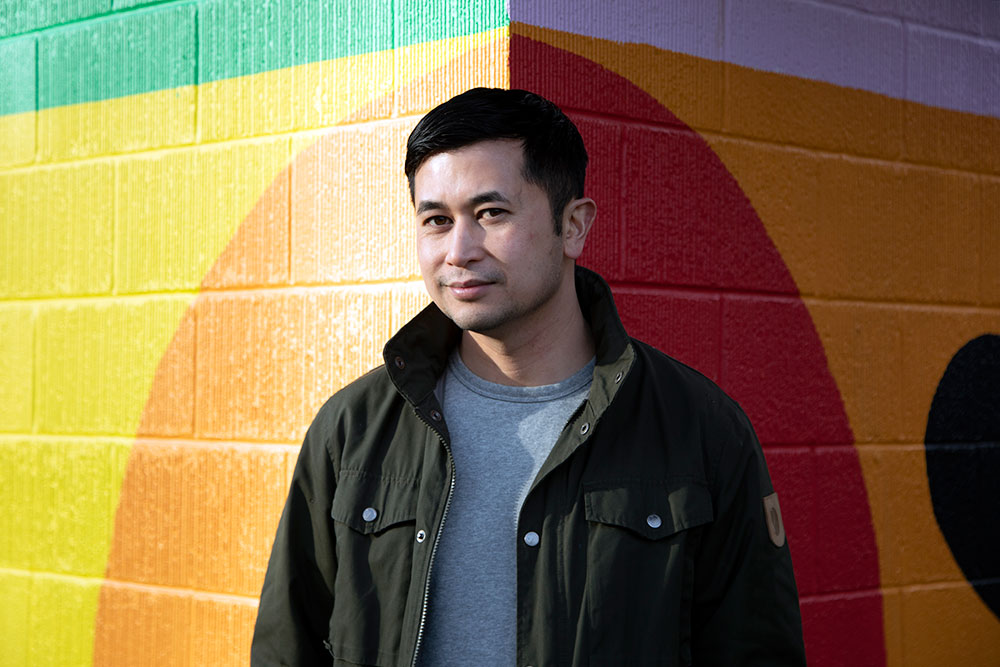 Photo credit: Tae Hoon Kim
Next, the team had to develop an approved concept and specifications, order materials and complete installation and programming within a very tight schedule.
As well, additional funds were required. Carlos worked with the Capilano University Foundation and reached out to the contacts he'd made from 23 years in facilities operations. Contractors offered their best pricing and donated services such as a lighting artist, and more than $10,000 was raised to ensure the project became a reality.
It was a challenge to get everything in place by CapFest, but they did it.
"It was amazing how fast the project was completed," says Carlos. "Everyone worked together brilliantly and made it happen."
The next phase of the project is to create dynamic themes and palettes for the various seasons, holidays and events. There will be special programming for events like New Student Orientation, Convocation and Blues homes games, as well as celebrations such as Diwali, Nowruz and Pride Week, to name just a few.
"We want to enhance the student, employee and community experience," says Carlos. "We want to make students feel welcome and help to recognize and create a special atmosphere for important events. It's a great way to greet people coming to the campus at night."
Written by: Shannon Colin