Coach of a lifetime: Cap's first coach of the year
"Soccer, soccer, soccer," that was Frank Pupp's life, according to his daughter, Laura Acutt.
He left Hungary during the revolution in 1956 for a tournament and "never looked back."
Pupp played semi-professional soccer out east, began coaching girls' soccer in Ladner in 1975 and continued coaching a couple of teams at a time when he started coaching women's soccer at CapU. In 1991, the British Columbia Colleges' Athletic Association (BCCAA), which is now the Pacific Western Athletic Association, named Pupp coach of the year for women's soccer.
Acutt was working for Club Med in Mexico when her mom mailed her a copy of the Sport Report, which highlighted this recognition for her dad.
"He was just really proud to be recognized, because there wasn't a lot going on, ever, for women's soccer," Acutt says. "It took quite a while for all of that to get going."
Acutt knew all about her father's flair for coaching. He'd coached her childhood soccer teams and she chose to attend CapU mainly to be coached by her dad. She played for the Blues women's team that won the BCCAA Conference in the 1987-1988 season.
"He was so knowledgeable about the game," she says. "He was always really fun but there was always the right amount of seriousness and strictness. He never made us feel like we couldn't do it."
Neil Chester, athletic director for Cap at the time, says Pupp was skilled at developing and maximizing individual players' skills while simultaneously building a team concept.
For Pupp's 70th birthday, Acutt and her two sisters planned a tribute party at Cap's Sportsplex. Nearly 200 people attended, including women he'd coached in Ladner. Unfortunately, Pupp was too unwell to attend; he died a month later. But he passed knowing an award for women in soccer had been created at Cap in his name.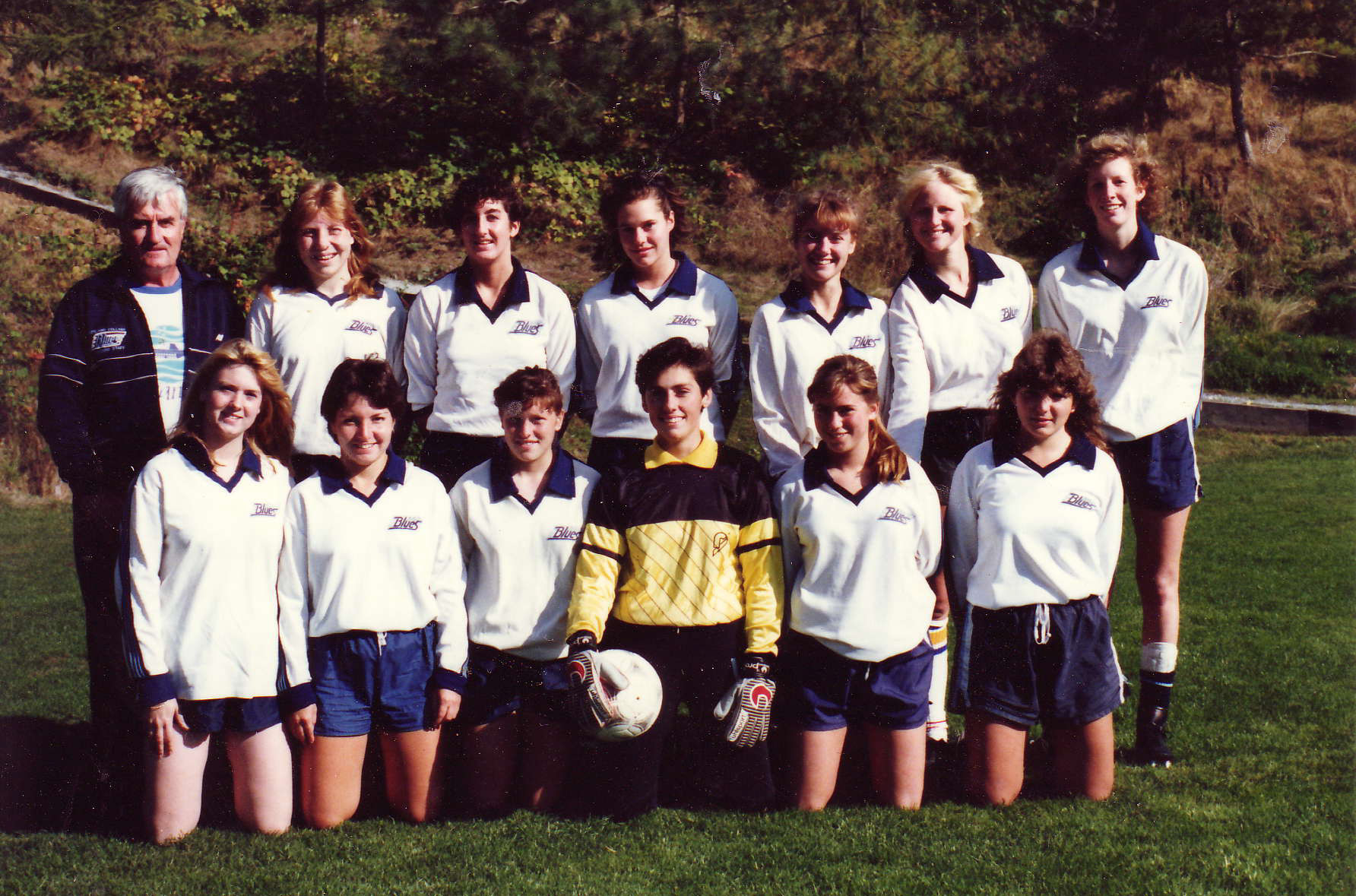 Coach Frank Pupp and the Capilano Blues (daughter Laura Acutt is to the right of Pupp)
"He was so pleased," Acutt says. "He didn't realize how far his influence on so many different women had gone, because a lot of us now were having our own kids and our kids are playing soccer, and it really is all because of him."