EarthWorks: Inspiring Change
Watershed conservation. Climate change. Ocean acidification. Spread over the table are dozens of posters from EarthWorks, Capilano University's public lecture, film and event series that explores environmental issues from a multidisciplinary perspective.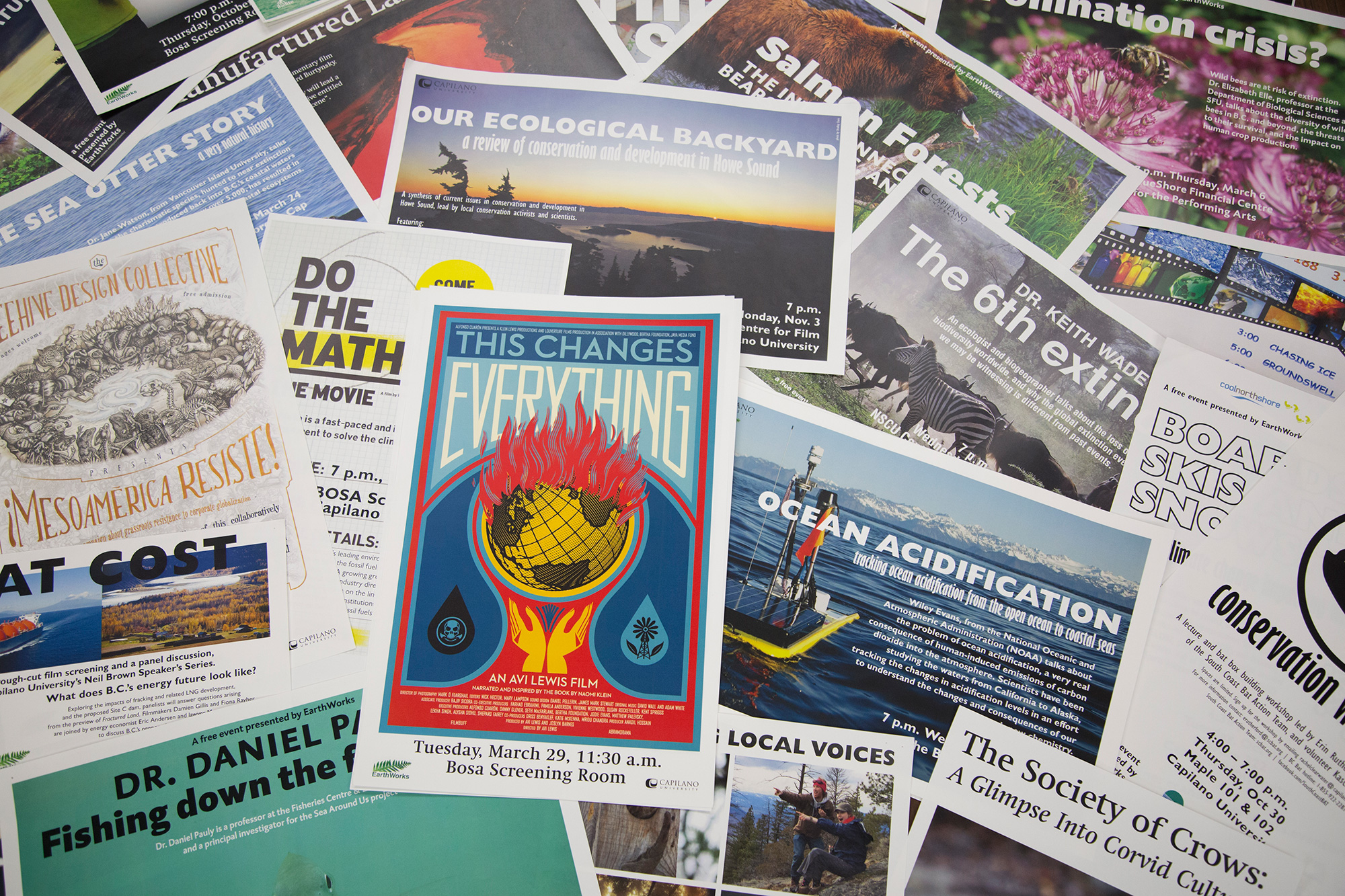 Leafing through the colourful posters, longtime EarthWorks committee member and geography instructor, Cheryl Schreader recalls how the EarthWorks series got started. It was the fall of 2011 and the catalyst was Tiare Jung, a passionate Liberal Studies student.
"She noticed that in many of her classes environmental issues were being discussed, and she wanted to create a hub on campus," says Schreader. "Something that would provide a conduit for information about environmental issues and that would bring more conversation to a wider audience."
So she brought together instructors, staff and students from across disciplines for a dialogue to explore the possibilities. In less than a month, the EarthWorks series was born.
From its launch in January 2012, the series has inspired the campus community and beyond to take action to make positive change.
"We want to educate in a positive way without completely depressing everyone about the state of the world," Schreader says. "So every time we have an event, we make sure there's a clear takeaway and that students walk away feeling they can do something."
The series has explored everything from the plight of bees to the symbiotic relationship between bears and salmon, and has influenced the University's curriculum as well, with many topics being explored further in the classroom, deepening the learning.
"We plan these events, but it's the students who show up and do something. It's their interest, their attention, their motivation and their energy that bring the ideas to life. They are so creative and solutions-oriented. It gives me hope for the future."
Written by: Shannon Colin
Photography by: Abigail Saxton