Linda Epp: Reclaiming her Indigenous heritage
Linda Epp, a member of the shíshálh (Sechelt) Nation, grew up thinking being Indigenous was a bad thing. A survivor of the Sixties Scoop, where the Canadian government removed Indigenous children from their homes and placed them in foster care, Epp and her twin sister were adopted as babies by a Canadian-German Mennonite family. They were raised to think they were Filipino.
At 16, Epp ran away from an abusive home. Although she managed to graduate from high school with the help of friends, throughout her 20s she struggled to find regular work and a stable home.
"My life could have been a statistic," says Epp. "For over a decade, I was one step away from being a missing or murdered Aboriginal woman."
In her early 30s, she enrolled at Native Education College where, surrounded by Indigenous people, she felt a sense of belonging and acceptance for the first time. This experience gave her the confidence to enrol at Capilano University in the Bachelor of Tourism Management program.
While taking a Cross-cultural Tourism course as part of the degree, she decided to write a paper about the shíshálh Nation—her Nation—and visited Sechelt for the first time.
"Writing the paper allowed me to meet real relatives, it was overwhelming," says Epp. "I fell in love with learning about my culture."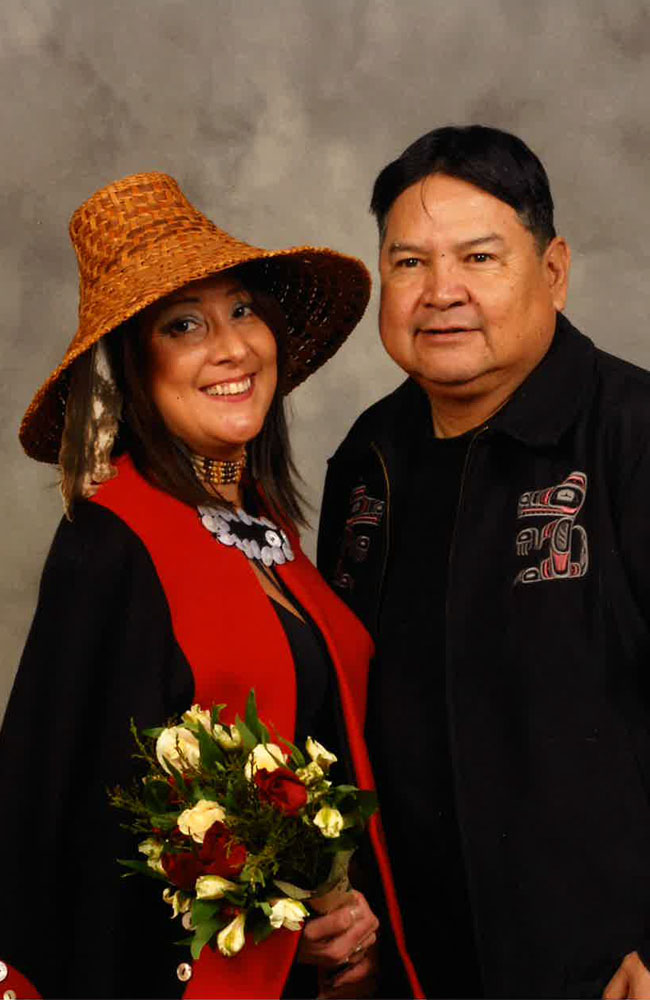 Linda Epp with her late brother, Gordon August
Her pride in her heritage grew. As the First Nations student liaison for the Capilano Students' Union, she successfully campaigned to have Indigenous singers and drummers lead the processional at Convocation. When she graduated from CapU in 2010, she was one of the first to wear First Nations regalia, rather than a traditional gown and mortar board.
Epp continues to be involved with CapU, serving on the Capilano University Alumni Association board. She also worked in Mt. Currie at the Ts'zil Learning Centre where she connected Indigenous students to CapU.
"Fifty years ago, education for Indigenous people was extremely different," says Epp. "I'm proud to be an alumna of Capilano University, which is bridging the gap for Indigenous students, in Sechelt for the shíshálh Nation, in Mount Currie for the Lil'wat Nation and on the North Shore, in the shared territory of Squamish and Tsleil-Waututh Nation."
Written by: Shannon Colin