Mr. Bannock: something good, something great
Paul Natrall's uncle was a hunter. Natrall grew up eating venison burgers with spaghetti and moose stew with chow mein. Suffice to say, this member of the Squamish Nation wasn't a fan of wild meats as a child.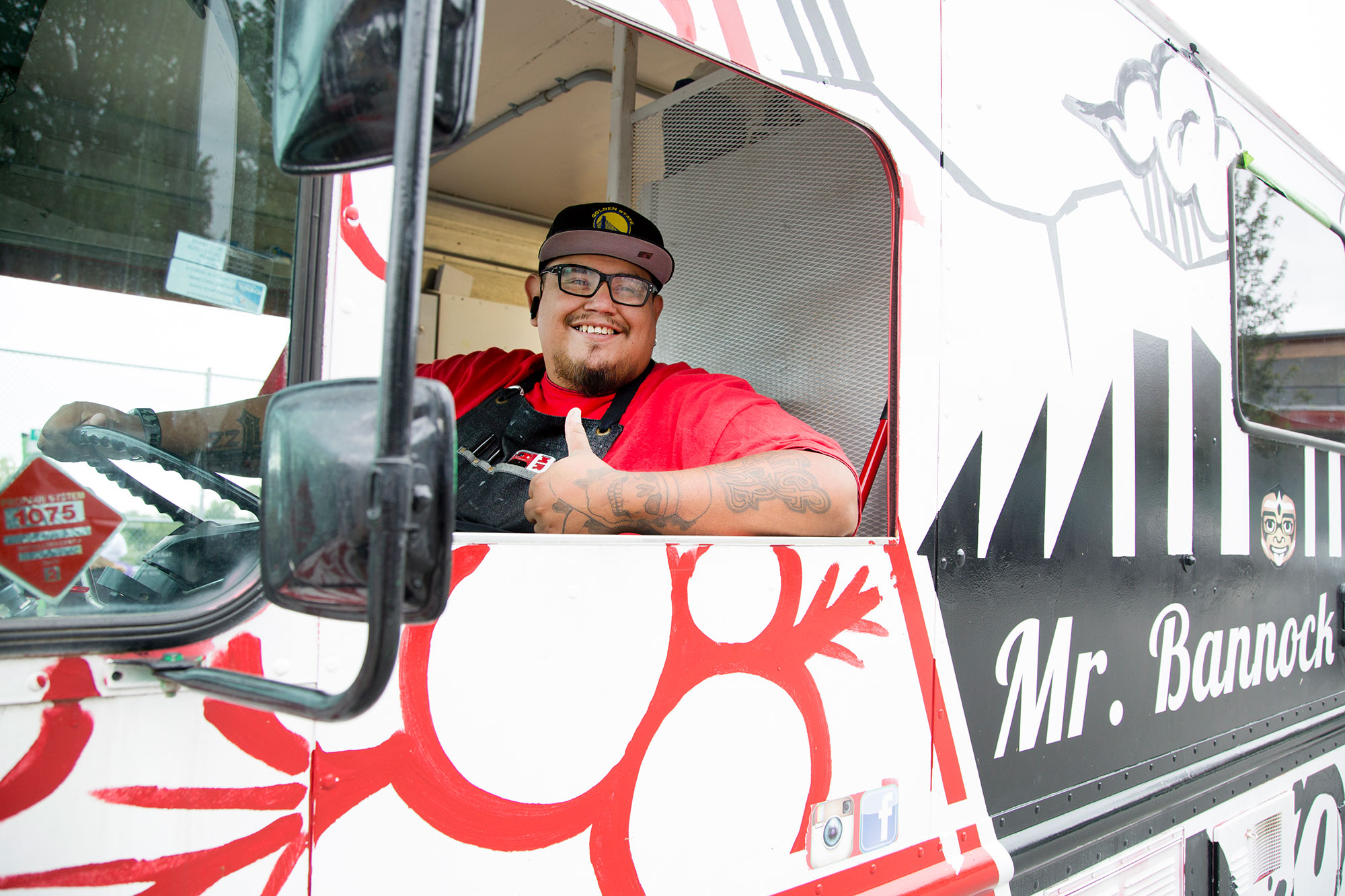 Photo credit: Tae Hoon Kim
"When I was younger, I had no knowledge that that was our traditional food," Natrall says. "I was more of an urbanized Indian."
Growing up, Natrall plucked blackberries and gathered medicinal herbs with his grandmother, but it wasn't until he attended culinary school that he encountered custom smokehouses and traditional salmon barbecuing.
Natrall worked as a dishwasher, trained at a café and then completed a year-long culinary program, spending 10 months learning to cook classic French cuisine and two months learning about Indigenous food.
"Foraging and fishing and smoking – it was just awesome," he says.
Now Natrall serves Indigenous fusion food as Mr. Bannock, the name of Metro Vancouver's first Indigenous street food truck. Natrall slings an award-winning taco, fluffy fried bannock loaded with zesty chili and sharp cheddar, spiked with tangy salsa verde and lime sour cream. When he launched his food truck in January, his juniper berry dry-rubbed chicken and bannock waffles sold like hotcakes.
After completing culinary school and before starting his own catering and food truck business, Natrall worked as the nighttime supervisor in Capilano University's cafeteria. He can't believe the University is turning 50 in September.
"That's crazy. That's a long time," the 34-year-old says. "All the students were awesome. The faculty, the workers were awesome. I enjoyed working there."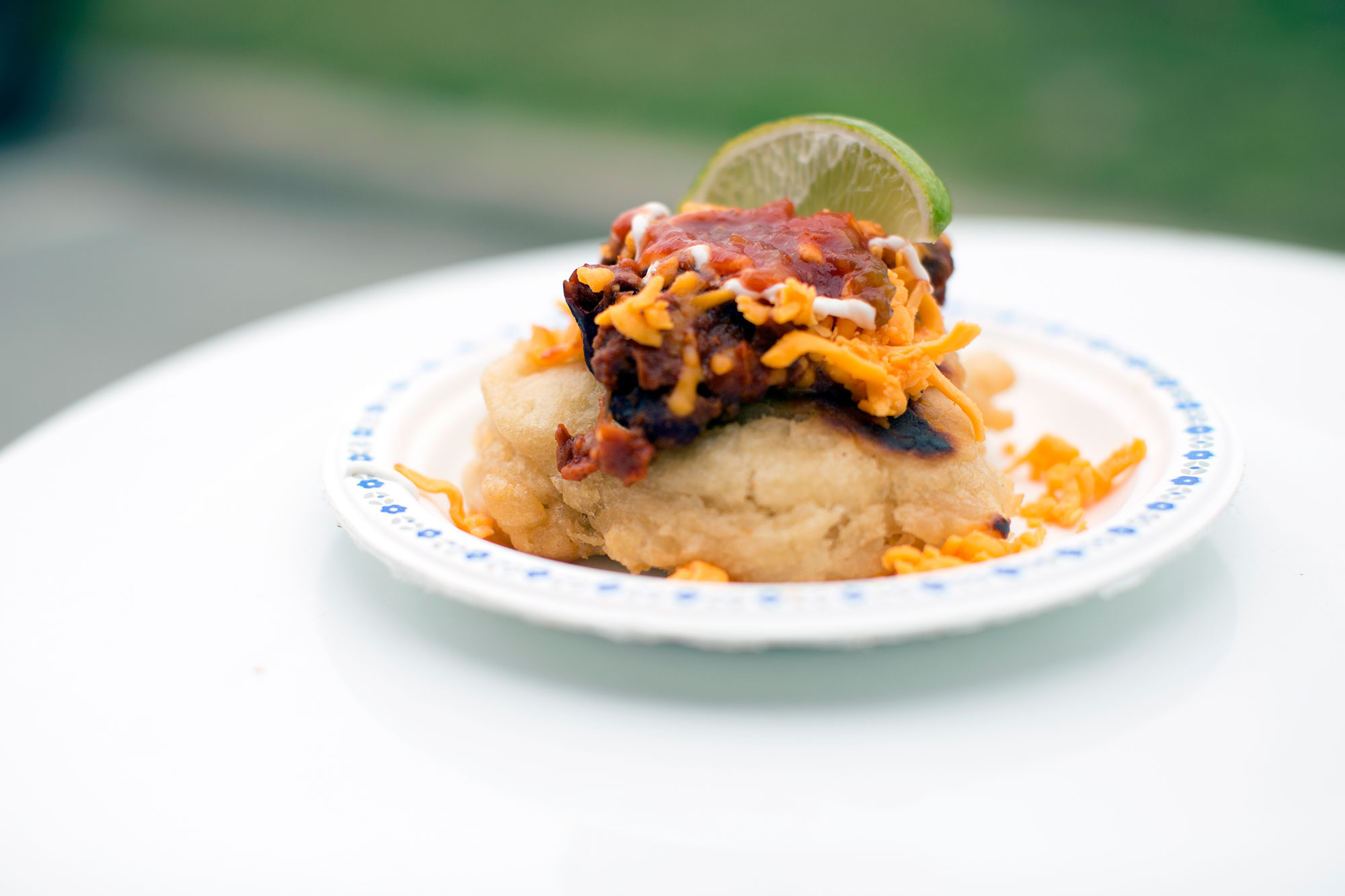 Natrall has served bannock slathered in honey butter at CapU before. He'll return to serve seasonal fare at CapFest, the University's big public anniversary celebration on Sept. 22, 2018.
"I'll be showcasing my version of West Coast food. This is Squamish Nation, this is Coast Salish territory," he says. "I am bringing it forward and showing that we are evolving, we're multicultural here on the West Coast so I'll mix my food with yours and it'll be something good, something great."