Pierre Coupey: Artist, poet, Faculty Emeritus
Canadian artist, poet and Capilano University instructor, Pierre Coupey has never been one to rest on his laurels. Throughout his career, he has continued to evolve, learn and experiment, refusing to settle for status quo.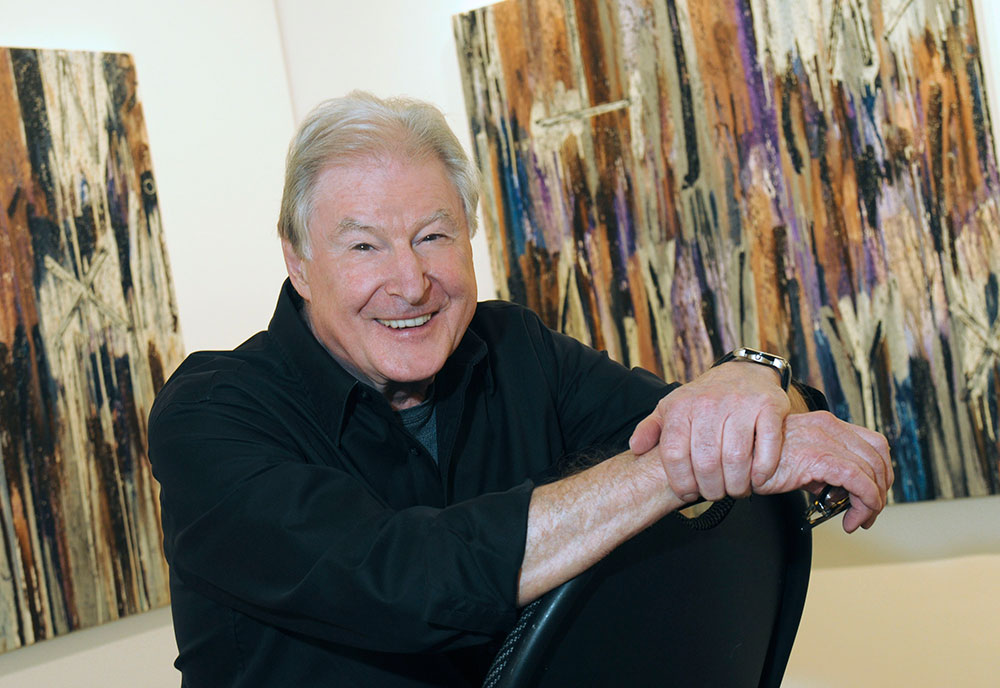 Photo credit: Mike Wakefield, North Shore News
On June 3, 2019, Capilano University will recognize Coupey with the honour of Faculty Emeritus for his outstanding service as a Capilano University instructor, writer and artist, and for his continuing contribution to the arts.
From the moment Coupey began teaching English at Capilano then-College in 1970, the 28-year-old co-founding editor of The Georgia Straight made an impact.
It's hard to believe now, but back in the early 70s, it wasn't standard practice to include Canadian literature in English literature courses. Coupey, a practicing Canadian writer, along with Jean Clifford, the only other Canadian in the English department at the time, successfully made the case to add it to the curriculum, providing extensive examples of accomplished Canadian authors across all literary genres.
Coupey also helped to establish creative writing as an area within the English department and, in 1972, founded The Capilano Review, the acclaimed literary magazine that helped CapU become known for its thriving creative writing community.
"Pierre was central to putting the University on the map in literary and artistic communities," says English department colleague, Rae Nickolichuk. "And he was a key creator of the dynamic artistic environment at Capilano that went on to inspire so many others."
An award-winning visual artist, Coupey's work can be found in private and public collections in Canada and abroad. He received the Distinguished Artist Award from the Fund for the Arts on the North Shore (FANS) in 2013, and was inducted into the Royal Academy of Arts in 2018.
Although Coupey retired from teaching in 2011, he continues to be an active force in the Canadian art scene, publishing and exhibiting new work and serving on the board of The Capilano Review.
"Pierre Coupey was, and continues to be, a tireless advocate of Canadian literature," says Capilano University President Paul Dangerfield. "He is both a remarkable talent in his own right and a tremendous credit to Capilano University."
Written by: Shannon Colin