Rugby scrums, road trips and ice cream
How do you ensure a rowdy bunch of beer-loving rugby players are in tip-top shape for Saturday morning games? Bob Bagshaw, the coach of Capilano College's rugby team from 1974-1980, had a creative strategy.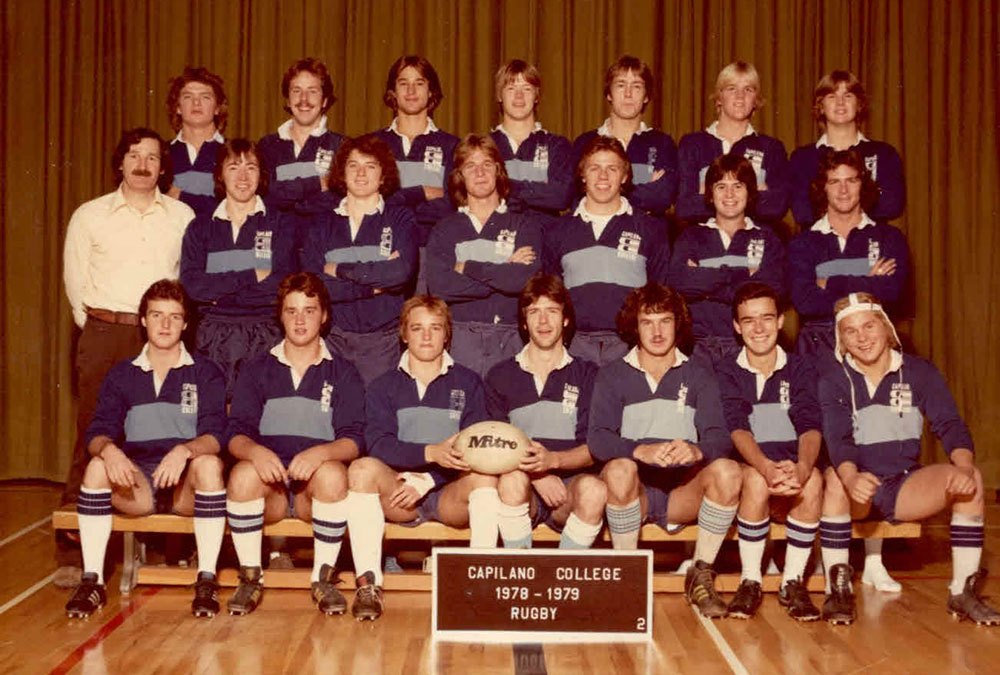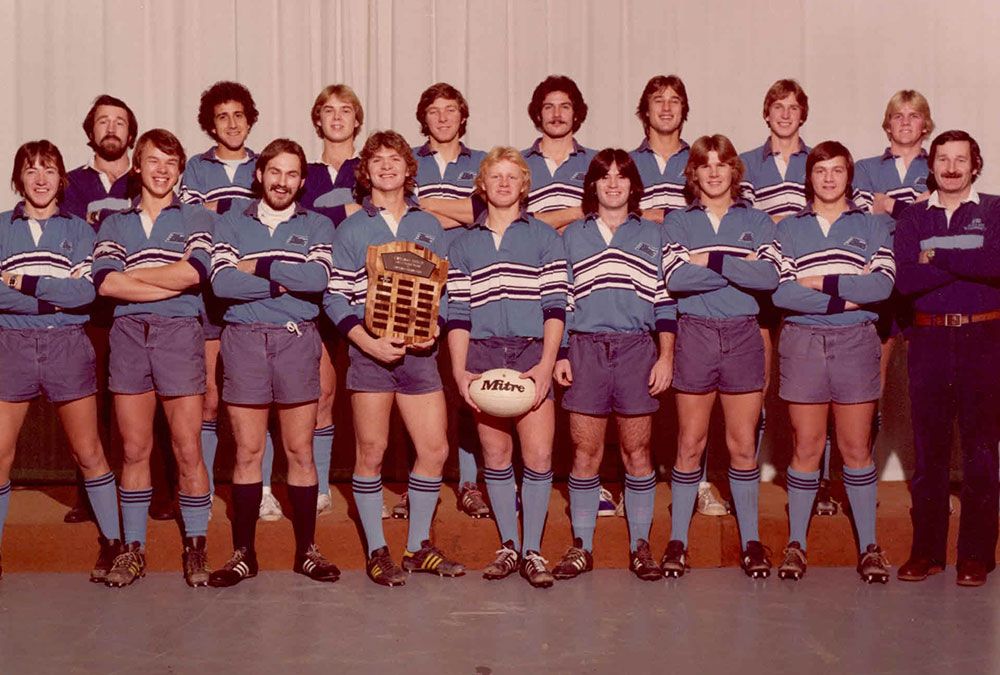 "Bob always invited us to his house on Friday nights and served us buckets of ice cream and berries, while we watched footage of the New Zealand All Blacks playing against the South African Springboks or the British Lions," recalls Greig Gjerdalen, who played for the team from 1978-1980. "We learned a lot from those films, and he was guaranteed to see his boys in blue show up on Saturday morning bright-eyed and ready to play hard."
The strategy worked as the team dominated college rugby in B.C., winning five provincial titles between 1974 and 1980. In fact, you can still see the championship banners hanging in the gym. In 1980, they extended their reach, going undefeated against the best teams under 23 years of age in Ontario and Quebec. They weren't big, but they were fast, fit and tenacious.
Coach Bagshaw was tough. He would practice with the team, tackling them hard. He only gave out praise when it was deserved, but he cared deeply about the players. "He was the kind of person that you wanted to give your best to all the time," says Gjerdalen.
Road trips were full of good-natured antics, as they often shared a bus with the Blues soccer team, who they called the "round-ballers." The soccer players dubbed them the "oblong-ballers" in return. The players enjoyed teasing each other and became very close, even cheering for each other on the field.
Gjerdalen says he made friends for life. He still stays in touch with many of his teammates, some of whom went on to play for Canada. "There's a real camaraderie amongst people who have played together for years," says Gjerdalen. "Belonging to the rugby team was pretty magical."
Written by: Shannon Colin