The early days of Women's Studies
When Margaret Kirk, a member of the Capilano College Council, was invited by the Women's Studies group at the College to a seminar on the problems of women in education in 1976, she wasn't sure what to expect.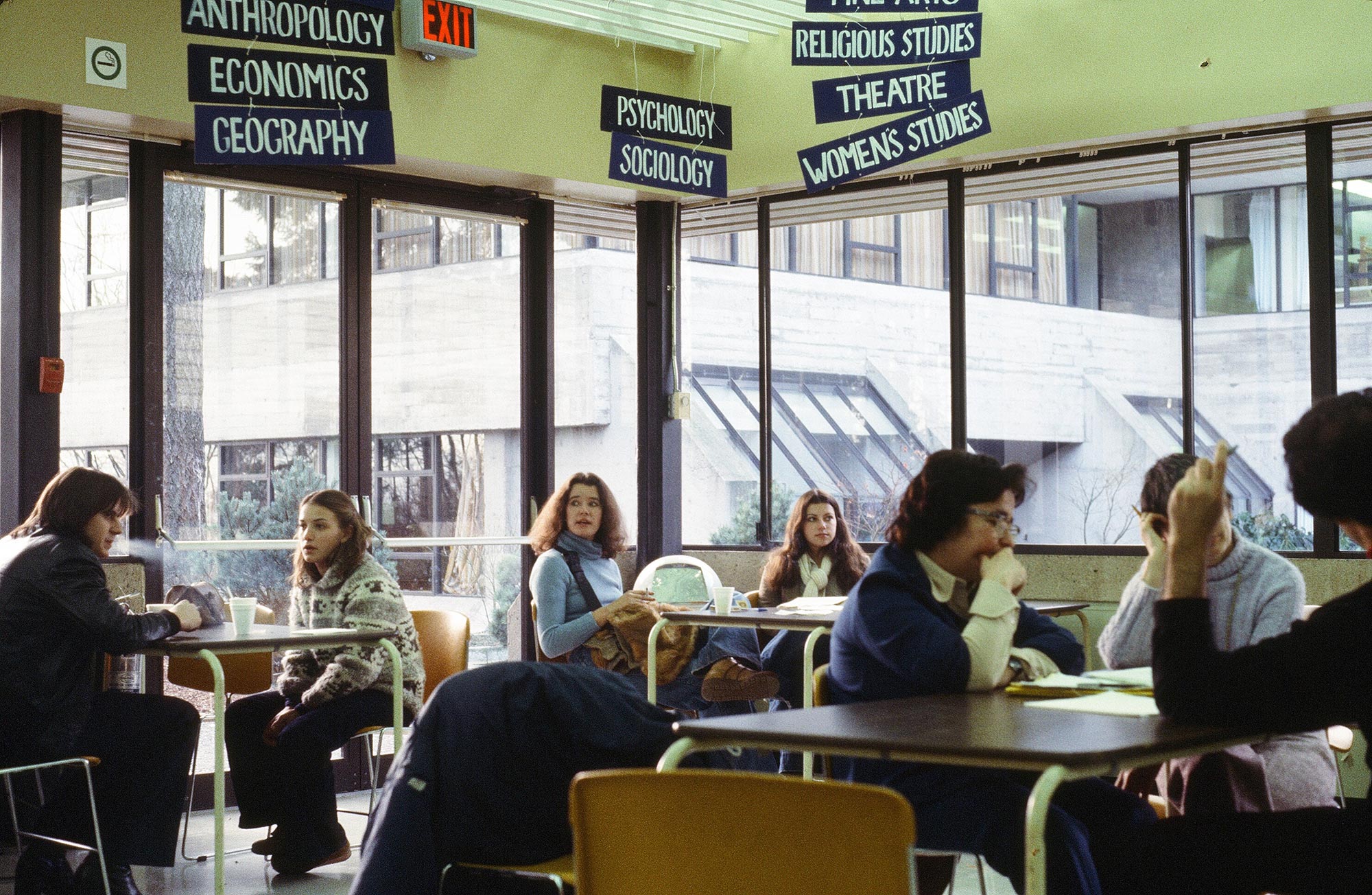 In the 70s, the women's movement was sometimes portrayed as militant and aggressive. Feminists were rallying around the slogan "the personal is political," which asserted that the personal experiences of women were rooted in political and gender inequality.
"I was pleasantly surprised," said Kirk, in an interview with The Citizen in 1976. "There were no clenched fists upraised, no shrill voices advocating violence—instead, valid concerns raised in a reasonable, good humoured manner. That was my introduction to the Women's Studies group at Cap College."
Founded in the fall of 1973 at the College's then-Lynnmour campus in North Vancouver, the Women's Studies program started as a non-credit lecture series. The initiative was organized by the Women's Steering committee, made up of faculty, staff, students and four North Shore community members.
While the program was designed to reach out to women of all ages and economic circumstances, at first it typically attracted educated middle and upper class women. Subsequently, a Women's Resource Centre was established on campus to help serve women in need such as single parents, widows and women on welfare.
A 1982 pamphlet from the Centre lists workshops such as Strategies for Confidence Building, Life and Career Planning for Women and Wen-Do Women's Self-Defense. The Centre also offered legal and job search advice on a drop-in basis and a support group for displaced homemakers, described as "a full-time homemaker who has been 'displaced' from her chosen career by death of a spouse, divorce or other loss of family income, and who must become self-supporting."
Today, the University offers a wide range of support services for all students. The Women's Collective, led by the Women Students Liaison at the Capilano Students' Union, meet regularly to organize and attend events focused on women's equality. On the academic side, the Women's and Gender Studies department offers a wide range of courses such as the Psychology of Women and Gender; Women and the Law; Women, Art and Gender; and Women, Science and Technology.
Written by: Shannon Colin